Have you ever wondered what successful people do every day? If not have you ever wondered how highly successful people even became successful?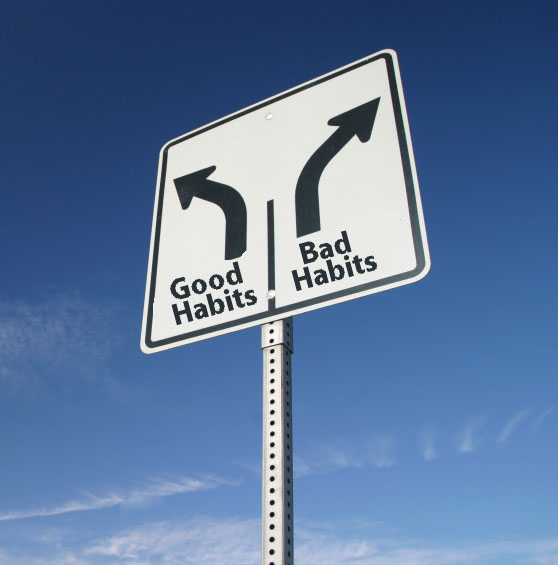 If those two thoughts haven't even popped in your mind once you probably don't have the right mindset for this industry…yet.
You see there are two types of people who want to become rich: the people who just wish they could be rich somehow (usually the lottery) and those who try to figure out how other people did it.
I've studied a number of successful network marketers in this industry and there is a common pattern in all of them…they all have a set routine to build their business. They usually aren't distracted by other things…at least until they've fulfilled their duties for the day.
I wanted to share 3 habits you can start implementing in order to mold yourself into a successful network marketer.
Successful people meditate/exercise. This is done to help jump start the body, mind and soul for the day. You need exercise to get the blood flowing and help provide consistent oxygen flow to your creative center…your brain. Meditation or prayer actually helps you organize your goals for the day and subconsciously put yourself into business mode. It also helps you relax and enjoy what you're doing as opposed to frantically trying to do things and elevating your stress level. Remember, you wanted to get away from all that from your J.O.B. Prayer has personally helped me get back to my roots and why I started doing network marketing in the first place.
Successful people have mp3 on the go. All great network marketers have audio files on them at all times. If they're going out for a walk for their morning exercise, they're listening to some training. If they're driving to and from work and get stuck in traffic they plug in an audio to pass the time. Everywhere these network marketers go they have some sort of audio that will help make them into better people. Since I mostly run I tend to use the car method much more frequently.
Successful people plan the night before. Nothing is a time eater like sitting around trying to figure out what you need to do the rest of the day. If you go into the day with a checklist of things you need to take care of you become 10 times more efficient. This is particularly useful if you're doing this on a part-time basis and have other obligations to take care of. Personally I either have a sticky note pad that I write on (usually 5 items so I don't get overwhelmed) and post in on my computer screen to remind me the next day.
All of these habits are used by successful network marketers. If you want to speed up your business this is the way to do it. They are simple but that doesn't mean easy. If you need to take them on one at a time then do it. The key is to eventually turn these daily actions into routines and eventually habits. Once you master this you will see some ridiculous results in your business.
See you at the top,
PS – Take the time to LIKE, SHARE and COMMENT on this post because your thoughts and actions and beliefs and questions are what give other people the value they deserve.

Be a blessing. LIKE, SHARE and COMMENT.